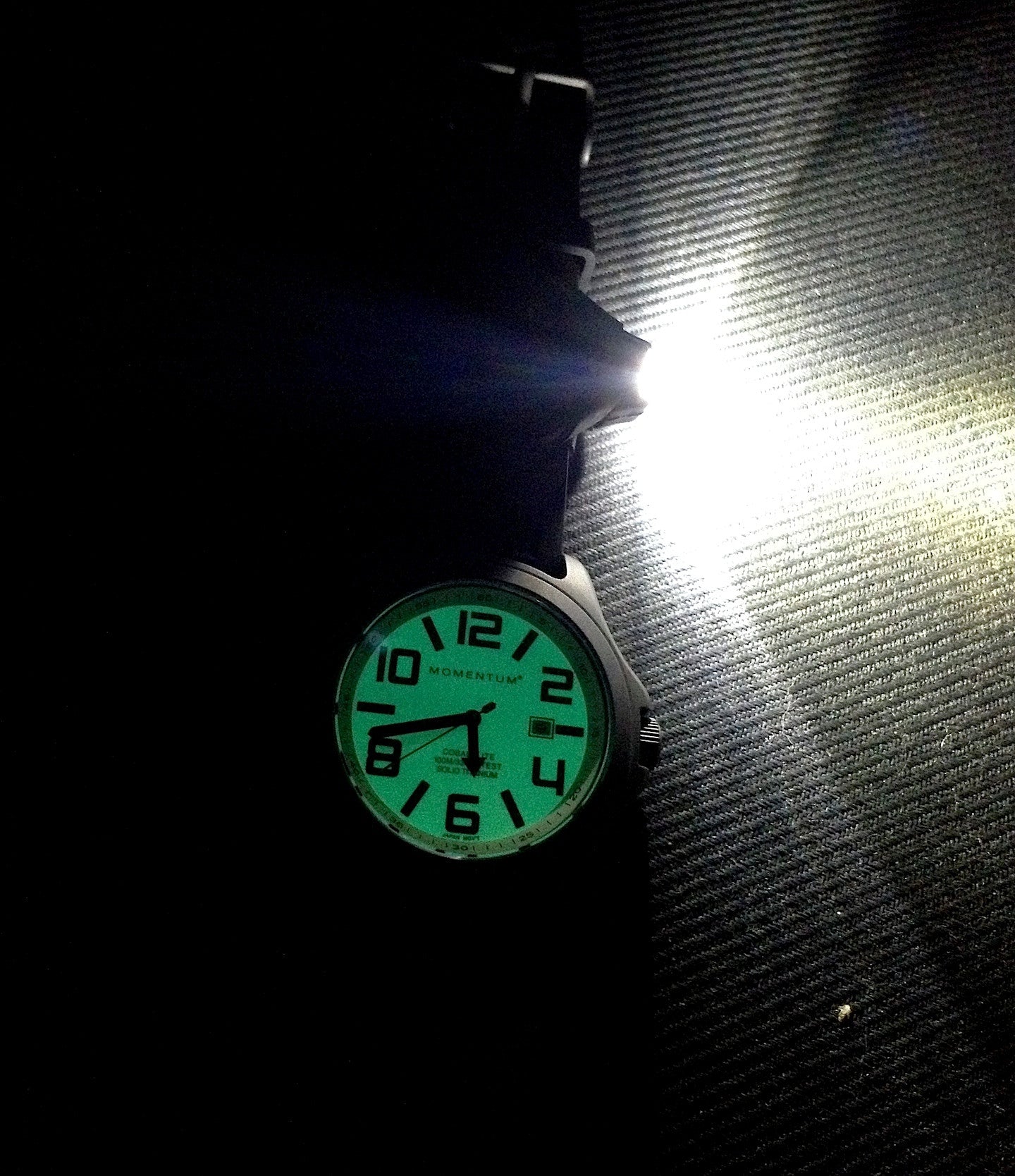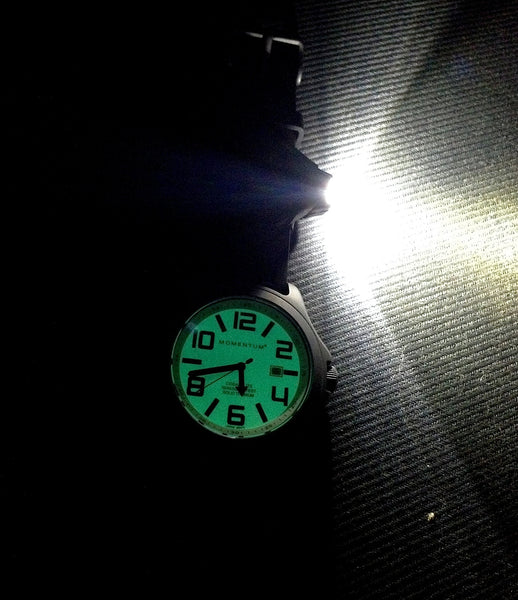 The Watch Flashlight mounts a Photon Micro LED securely to your watchband to ensure that you have a flashlight on you at all times. 
Specs:
4.5 Lumen light with 18 hour runtime

IPX-7 Waterproof (swim and shower safe)

Universal mount attaches securely to all types of watches 

Keeps both hands free for working, similar to a headlamp 

Made in USA
Because I both sleep and shower with my watch, that seemed like the most consistent carry method for a small LED light. After extensive experimentation, I came up with a comfortable and secure method of mounting a micro light to my watch band, and the Watch Flashlight was born. 
The unintentional benefit was that by moving the light to the watch band, both hands were free for working. After using it for a while, it became clear that the Watch Flashlight offered most of the benefits of a headlamp, in a package suitable for everyday carry.
The core of the WF is the Photon II Pro Micro LED light. Photon was the obvious choice, as they are small, lightweight, surprisingly bright, and made in the USA. The Pro model was selected for the easy push-on / push-off interface, and because it's waterproof up to one meter for 30 minutes. 
While selecting the light was easy, figuring out how to mount it to the watch was vexing. I tried velcro, custom sewn pouches, mini pocket clips, 3M VHB Adhesive tape, hot glue. I even had several custom clips 3D printed. None worked - the flashlights either fell off, or the mount was uncomfortable and chaffed my wrist. 
Ultimately what worked the best was having two sizes of custom Ranger Bands created for the project.
The Mini Band attaches a modified Photon mounting clip to the watch band:
While the Micro Bands serve as a backup retention method to keep the LED in the clip even under adverse conditions and hard impacts. The light is not coming off unless you want it to. 
Overall I've been extremely pleased with how this project has turned out. I find myself using my Watch Flashlight as my primary lighting tool, because it's much faster and more convenient than grabbing my full size flashlight. 
If you wear a watch, and enjoy being prepared, I think you will get a lot of use out of the Watch Flashlight.
Watch Flashlight is Made in the USA.
It includes a Photon II Pro LED light, modified attachment clip, and 2 sets of Mini & Micro Ranger Bands.
***Watch Flashlight does not include a watch.***