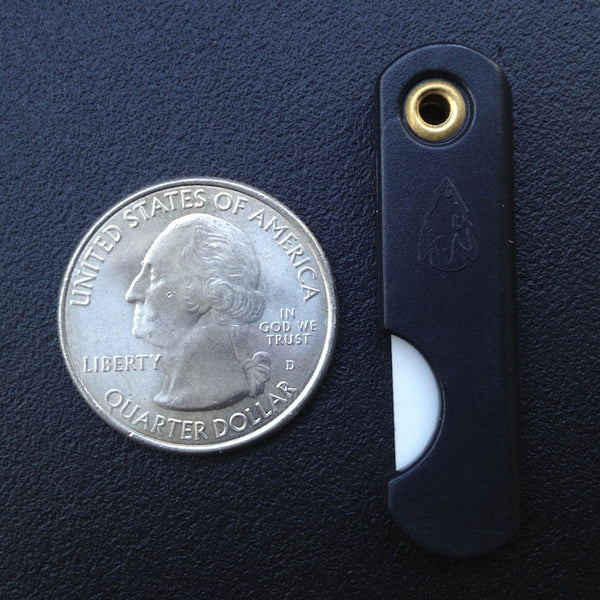 The Ceramic Escape Knife is designed for military personnel and travelers in high-risk areas who need a backup blade in case of kidnapping.
Specs:
Ceramic blade stays sharp 10x longer than steel
Will not rust
Low profile design allows it to be concealed almost anywhere
1.75" x 0.4" closed; 1.25" cutting edge
Weighs 2.5 grams - as much as a penny
The Ceramic Escape Knife (CEK) is part of my layered escape kit for traveling to South America. Hopefully I'll just be using it to cut limes for my tequila, but should the worst happen, it's good to have options.
And the CEK offers a lot of options. Because the knife is so small, it can be stored in unconventional places that are unlikely to be discovered by kidnappers. Here are some of the many hiding places:
Behind the label of a pair of jeans:
In the lining of my boots:
Buttoned into the sleeve of a dress shirt
It works especially well with TAD clothing, which come with hidden pockets. The Recon Short has a pocket in the fly:
The Tradecraft Shirt has a pocket in the front pleat.
Lastly, it fits very well in the Go-Tube 2.6 as a part of a mini escape kit.
If you're traveling in a high-risk area, the Ceramic Escape Knife is worth having.
CEK is Made in Canada.